2024 Year of the Dragon Cooking Camporee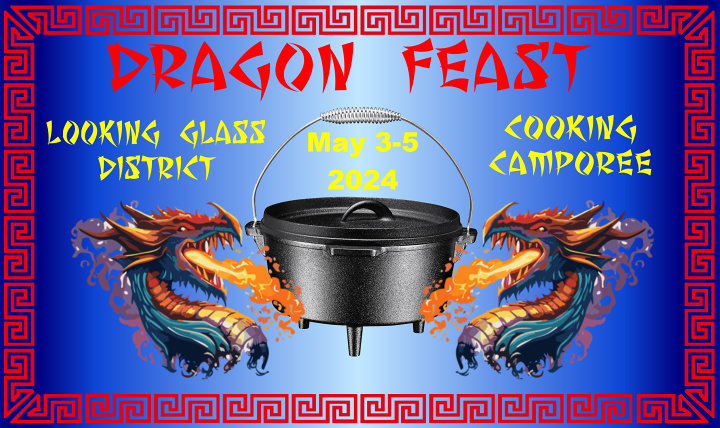 Date/Time:
May 3, 2024 12:00 pm to May 5, 2024
Location:
Camp Daniel Boone
3647 Little East Fork Rd
Canton, NC 28716
Location Phone: (828) 648-0435

Mark your calendar! The ScoutsBSA "Dragon Feast" Spring Camporee will be held at Camp Daniel Boone May 3-5, 2024!
There will be loads of cooking fun, with educational and informative stations, dessert and dinner entrée cooking competition, and fire building.
Do you have mad cooking skills and the ability to be creative with food?
With only a $20 entry fee into our "Chopped" style cooking competition, you will compete for some great prizes.
1st, 2nd and 3rd place winners for both adults and youth. May the best chefs win.
See you next spring at our 2024 Year of the Dragon Cooking Camporee - Dragon Feast.
Registration opens January 1, 2024