Camp Daniel Boone Flood Recovery Information 2021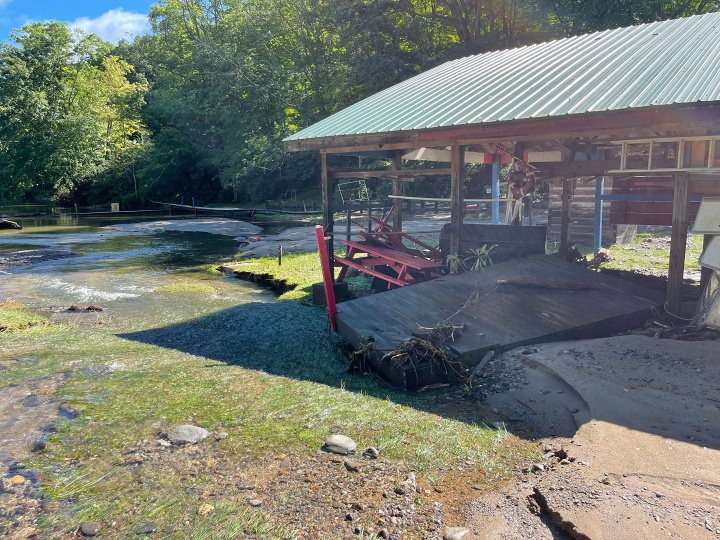 Thank you for your interest and time/resources to help us repair/rebuild Camp Daniel Boone after the significant damage in the flooding of TS Fred 8/17/2021.
For Updates about Camp Daniel Boone Flood Recovery Click Here
Please complete the information below to help us coordinate efforts.
ACCESS TO CAMP:
Please call ahead before coming out to camp. 828 648 0435. Leave a message if no one answers. Alternatively, email John.nixon@scouting.org but be advised that internet has been spotty.
WORK NEEDS:
We need both skilled (i.e. replacing footbridges across the creek) and unskilled labor (i.e removing mud and debris from in and around program areas).
If you have equipment, such as chainsaws, trackhoes (bigger ones) or front end loaders, we would certainly put them (and your skilled operator) to good use!
WAYS TO GIVE:
If you would like to donate to the project, you can write a check to the Daniel Boone Council and designate it to CDBRelief. If you prefer an online option, you can give here: CDBRelief.givesmart.com
Please contact Melinda.Kuehn@scouting.org with questions.