Middle Prong Wilderness Trek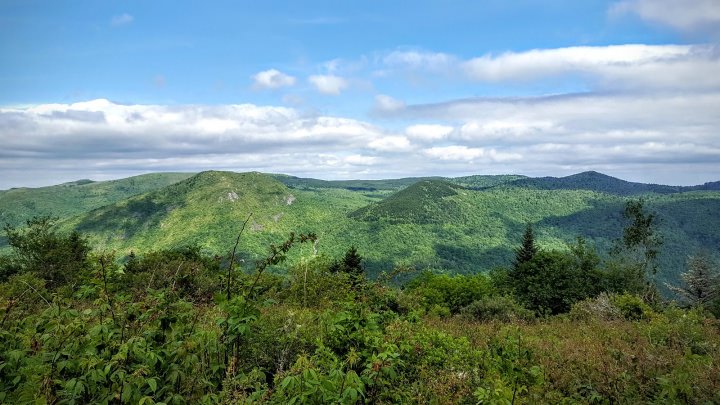 Backpackers who know Middle Prong Wilderness value the secluded tract for what it lacks: designated campsites, blazed and well-maintained trails, and established picnic spots. The one sought-after amenity it does offer—almost without fail—is solitude. This area was established in 1984 and consists of 7,900 acres.
A sanctuary for black bears, bobcat, deer, opossums and raccoons, as well as prime bird watching territory; Yellow-bellied sapsucker, black-capped chickadee, brown creeper, and wild turkey are seen regularly.
The Middle Prong Wilderness trek includes the Green Mountain Trail, Mountains to Sea Trail, Buckeye Gap and Haywood Gap Trails, which all intertwine within the wilderness area. This trek is for those looking for a remote wilderness experience filled with challenge and reward.
This rugged, remote wilderness is located behind Camp Daniel Boone and is adjacent to Shining Rock Wilderness.
Group Size: 10 Total